In this blog post, we share important information on our brand Vires, why we chose the brand & the Vires Drill Bits- Faster, Stronger, Safer. Read More.
Monday 30th August 2021

CHOOSING OUR PARTNERS - VIRES
In building the Vires brand name, we are always mindful of the manufacturers that we work with. We have partnered with a world class company who develop and manufacture drill bits for professional users, specialising in developing carbide-tip drill bits for concrete and stone. Their production is characterised by their years of experience and knowledge of the market, supplemented by passionate care and sophisticated workflows.
With a vertical range of manufacture of nearly 100%, we ensure optimum quality of processes and results by permanent monitoring. We are as enthusiastic about innovative ideas as about precision of execution. Our flexibility, speed and quality of service makes the circle perfect for you.


FASTER, STRONGER, SAFER

Hammer drills are getting ever stronger.* This is a good thing - as long as high-performance drill bits transfer their power reliably, with appropriate geometry and vibration characteristics and a core that is neither brittle nor too elastic. This requires optimum machining within close tolerances that we can ensure by using complex and precise processes.
We monitor the quality of these processes consistently. The equipment we use for these purposes includes automatic cutting edge measurement units, tactile 3D measuring instruments and 3D digital microscopes. Our products are subjected to endurance testing on computer controlled test drill stands, complemented by manual testing under realistic construction site conditions. We drill ourselves to gather knowledge. We take about 30 different measurements in all kinds of relevant materials - ranging from reinforced concrete to brick.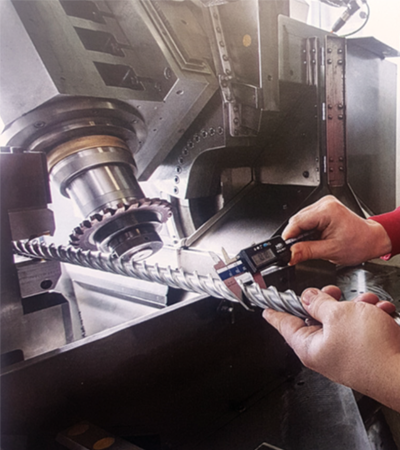 Why it's better to use PGM certified drill bits for safe anchor fixings? Check Out the video.
OUR VIRES PRO SERIES SDS PLUS/MAX DRILL BITS ARE PGM Certified